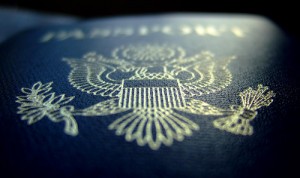 Introduction to the 212(d)(3) Waiver for Non-immigrants
INA Section § 212(d)(3)(A) of the Immigration and Nationality Act states in relevant part:
Except as provided in this subsection, an alien (i) who is applying for a nonimmigrant visa and is known or believed by the consular officer to be ineligible for such visa under subsection (a) (other than paragraphs (3)(A)(i)(I), (3)(A)(ii), (3)(A)(iii), (3)(C), and clauses (i) and (ii) of paragraph (3)(E) of such subsection), may, after approval by the Attorney General of a recommendation by the Secretary of State or by the consular officer that the alien be admitted temporarily despite his inadmissibility, be granted such a visa and may be admitted into the United States temporarily as a nonimmigrant in the discretion of the Attorney General, or (ii) who is inadmissible under subsection (a) (other than paragraphs (3)(A)(i)(I), (3)(A)(ii), (3)(A)(iii), (3)(C), and clauses (i) and (ii) of paragraph (3)(E) of such subsection), but who is in possession of appropriate documents or is granted a waiver thereof and is seeking admission, may be admitted into the United States temporarily as a nonimmigrant in the discretion of the Attorney General. The Attorney General shall prescribe conditions, including exaction of such bonds as may be necessary, to control and regulate the admission and return of inadmissible aliens applying for temporary admission under this paragraph.
INA §212(d)(3)(A) thus waives virtually all inadmissibility grounds for non-immigrants including:
health-related grounds (communicable disease, mental illness, drug abuser or addict);
criminal grounds (including crimes involving mortal turpitude, multiple criminal convictions, drug violations, and prostitution);
likelihood of becoming a public charge;
immigration violations (including failure to attend removal proceedings, misrepresentation, false claims of citizenship, alien smuggling, aiding and abetting unlawful employment, student visa abusers, and overstays subject to three– and ten-year bars);
grounds covering persons ordered removed upon arrival, unlawful voters, and U.S. citizens who renounced citizenship to avoid taxation; and
involvement in terrorist activities and association with terrorist organizations.
The only grounds of inadmissibility not waived are certain security-related grounds:
espionage or sabotage or "any other unlawful activity"
overthrow of the U.S. government by force
inadmissibility on foreign policy grounds; and
participation in genocide or Nazi persecution
The ARO also consistently issues denials for waiver applications filed by sexual offenders such as sexual predators, pedophiles, and incest offenders.  The ARO relies upon the Adam Walsh Child Protection and Safety Act's three-tier classification of sexual offenders and its mandates for tier-based registration periods.
Legal Requirements of the § 212(d)(3) Waiver
The three criteria for granting a waiver under § 212(d)(3) are set forth in the precedent decision Matter of Hranka:
1. The risks of harm in admitting the applicant
2. The seriousness of the acts that caused the inadmissibility
3. The importance of the applicant's reason for seeking entry.
In practice, the Admissibility Review Office in Washington D.C. will consider a number of factors in exercising discretion concerning the seriousness of the acts that caused the inadmissibility including:
the nature of the underlying offense that makes the applicant inadmissible;
the circumstances that led to the offense;
the recency of the offense;
whether the offense was isolated or part of a pattern of misconduct; and,
especially in criminal cases, whether there is evidence of reformation and rehabilitation.
The ARO will also determine the risk of harm if the applicant is admitted by considering factors that include:
the threat of terrorism or related activities,
whether there is a likelihood of continuing criminal activity,
whether admission will contribute to the illegal alien population, and
whether there is a risk to the general health in the United States.
212(d)(3)(A) Waiver Application Process
§ 212(d)(3) non-immigrant waivers are filed either at the U.S. consulate with jurisdiction of your place of residence or at a U.S. port of entry.
Filing waivers at U.S. Consulates Abroad
Each consulate has its own preferred method of accepting 212(d)(3)(A) waivers for consideration.  There is no specific form or filing fee for the 212(d)(3)(A) waiver application.  I always prepare a detailed legal memorandum detailing the merits of the case and how they meet the standards set forth in Matter of Hranka, the Foreign Affairs Manual, and other sources relied upon by the ARO.  The consular officer will review your visa application and make an initial finding of inadmissibility.
As part of this process, the consular officer will first check to make sure that the following conditions are met:
The applicant is not inadmissible under INA 214(b) (i.e. does not have immigrant intent)
The applicant is not inadmissible under INA 212(a)(3)(A)(i)(I), INA 212(a)(3)(A)(ii), INA 212(a)(3)(A)(iii), INA 212(a)(3)(C), or INA 212(a)(3)(E) (covering security-related grounds of inadmissibility)
The applicant is not seeking a waiver of the non-immigrant documentary requirements of INA 212(a)(7)(B), which may only be waived under the provisions of INA 212(d)(4); and
The applicant is, otherwise, qualified for the non-immigrant visa he or she is seeking.
If the consular officer decides to make a favorable recommendation for a waiver, they will forward the recommendation to the ARO by typing the request into an electronic form and submitting it electronically.  The ARO has access to the information on the Consular Consolidated Database so the waiver statement and supporting documents scanned into the system can also be accessed by the ARO.
The ARO will review the waiver recommendation and submit its response to the consular post through the Consular Consolidated Database along with an e-mail notification to the appropriate consular post.
Although the ARO can provide decisions in 30 days or less, it is my experience that approvals can take up to five months due to various government security clearances.
Filing waivers at a U.S. Port of Entry
Filings at the U.S. port of entry is most relevant for visa-exempt nationals such as Canadians and requires use of the Form I-192.  Applications submitted to the CBP generally have to be filed in advance of the date of intended travel at a CBP-designated port of entry or pre-clearance office.  The 212(d)(3)(A) waiver using Form I-192 is then forwarded to the ARO for adjudication.  It can take 5-6 months for a decision.
The criteria by which the I-192 waiver for Canadians (pursuant to INA 212(d)(3)) is judged is the same as those set forth in Matter of Hranka described above.
In addition to a detailed memorandum discussing the merits of your non-immigrant waiver application in light of the legal criteria set forth in Matter of Hranka, your waiver package should also include the following:
Evidence of your citizenship.
Completed Form I-192 signed and submitted by you (no copies).
A properly executed Form G-28, if a lawyer like myself is representing you on the I-192 waiver application.
U.S. Fingerprint card FD-258. This fingerprint card will be completed by a U.S. CBP Officer at the time of submission of your application.
A Form G-325A completed and signed by you.
If you have a criminal record in any other country's court system, you must also obtain a copy of the official court record from the actual court of conviction indicating plea indictment, conviction and disposition for each and every crime.  If such record is not available, you must obtain an official letter from the court of jurisdiction stating the reason why a copy of the record is not available.
Canadians must obtain verification of your criminal record or evidence of a lack thereof from the Royal Canadian Mounted Police (RCMP) by submitting your fingerprints on Form C216C.  The returned Civil Product and any accompanying records must be dated and endorsed by the RCMP within 15 months of submission with your Form I-192.  For instructions, addresses and payment information, please visit the RCMP website.
If you are inadmissible to the United States because of a criminal conviction, you should submit a statement in your own words, signed by you, explaining the circumstances of each arrest, conviction, and sentence or fine imposed.
In addition, the I-192 waiver should be accompanied by evidence of your reformation of character or rehabilitation such as counseling or rehabilitation programs completed, current employment, marital status, community service etc., or any other information you wish to be considered and you believe strengthens your request.
If you are inadmissible for one of the Health Related grounds identified in the INA, e.g., drug user or addict, you will need to provide evidence of treatment/rehabilitation.  Such evidence shall include, but may not be limited to, the following: A recent drug test; credible, verifiable evidence related to rehabilitative history; statement from the applicant making clear his/her commitment to refrain from using controlled substances in the United States; credible, verifiable evidence outlining subject's program for substitution therapy/treatment and/or continued care relative to his/her drug use/addiction if allowed to enter the United States.
If you have been found inadmissible under section 212(a)(9)(B) of the INA (unlawfully present in the United States)  the following detailed information should be submitted regarding
Current foreign employment.
Previous U.S. employment.
Family members presently living in the United States.
Past and current United States and/or foreign business investments.
Any and all ties you have to your present foreign country/residence.
Validity of Approved 212(d)(3)(A) Waivers
Waivers can be approved for single or multiple entries.  First time waivers are generally granted only for a one year period.  After one or two one-year waivers, a five-year waiver may be granted.  An approved waiver will be annotated on the applicant's visa with "212(d)(3)(A)" followed by the number of the paragraph of INA 212(a) which has been waived, the duration of stay that has been authorized, the port of entry (if specified in the order), and an indication of the purpose of the entry.
Form I-192 waiver approvals will specify one or more non-immigrant visa categories for which the 212(d)(3)(A) waiver has been approved.  It does not authorize admission in any other non-immigrant visa category not noted in the conditions attached to the approval.
212(d)(3)(A)waiver approvals are not renewed.  A new application and approval are required each time when it expires.  However, applicants inside the United States pursuant to an approved Form I-192 waiver do not have to leave the U.S. to apply for a new waiver.  They can travel to a port of entry inside the United States to submit a new waiver application.
A change or extension of status in the United States can be filed by non-immigrants who are inside the United States with an approved 212(d)(3)(A) waiver.  However, the previously granted waiver may be reviewed during adjudication of the application to change or extend status.
Appeals
For applicants who apply for 212(d)(3)(A) waivers through a U.S. consular post, denial of 212(d)(3)(A) non-immigrant waiver applications cannot be appealed.  The applicant can ask the consular officer why the application was denied but the consular officer may not issue a written explanation.  The applicant can re-apply and the passage of time or additional evidence may lead to approval in the future.
Form I-192 waiver applicants (typically from Canada) will be notified of the reasons for the denial as well as their rights to appeal to the Board of Immigration Appeals.