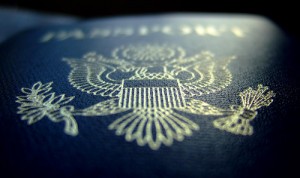 Our office received approval of the I-601 Application of Waiver of Grounds of Inadmissibility for a Chinese client who was subject to the fraud/misrepresentation ground of inadmissibility under INA Section 212(a)(6)(C)(i).  He previously misrepresented the nature of his relationship with his same-sex partner during his application for a F-1 student visa.  He did so because he feared that his same-sex relationship might become known to the Chinese government if it was disclosed to the US Dept. of State.
After entering the U.S. as an international student on a validly approved F-1 visa, he married his partner and applied for adjustment of status to permanent residence.  The couple was denied at their adjustment of status interview when the facts of the prior misrepresentation became known to the interviewing USCIS officer.  The same-sex couple contacted my office at that point to prepare their I-601 "Extreme Hardship" waiver and submit it on their behalf.
An I-601 Application for Waiver pursuant to INA Section 212(i) requires a showing that the applicant's U.S. citizen spouse or parent would suffer "extreme hardship" if the applicant is refused admission into the United States.
"Extreme hardship" has a special meaning under U.S. immigration law.  The factors considered relevant in determining extreme hardship include:
Health of the qualifying relative: ongoing or specialized treatment requirements for a physical or mental condition; availability and quality of such treatment in the foreign national's country, anticipated duration of the treatment; whether a condition is chronic or acute, or long or short-term.
Financial considerations: future employability; loss due to sale of home or business or termination of a professional practice; decline in standard of living; ability to recoup short-term losses; cost of extraordinary needs, such as special education or training for children; cost of caring for family members (i.e., elderly and infirm parents).
Education: loss of opportunity for higher education; lower quality or limited scope of education options; disruption of current program; requirement to be educated in a foreign language or culture with ensuing loss of time in grade; availability of special requirements, such as training programs or internships in specific fields.
Personal considerations: close relatives in the United States and/or the foreign national's country; separation from spouse/children; ages of involved parties; length of residence and community ties in the United States.
Special considerations: cultural, language, religious, and ethnic obstacles; valid fears of persecution, physical harm, or injury; social ostracism or stigma; access to social institutions or structures.
Any other information that explains how your personal circumstances may qualify as imposing extreme hardship on a qualifying U.S. citizen or lawful permanent resident relative.
Spouses must demonstrate that their relationship will suffer more than the normal hardship or financial inconvenience caused by family separation.
In support of this couple's I-601 waiver application, my office prepared a comprehensive 24-page legal brief going over how the facts and circumstances of the couple's situation met the legal standards used to define "extreme hardship."  We also discussed and presented evidence of the special circumstances same-sex couples are subject to, including the discrimination, harassment, and intimidation of LGBT individuals in China.  A table of exhibits also listed a variety of evidence in support of a showing of "extreme hardship" including:
Psychological evaluation by a clinical psychologist verifying the Generalized Anxiety Disorder and Dysthymic Disorder suffered by the U.S. citizen spouse, as well the critical emotional and psychological support provided by the foreign spouse (the waiver applicant)
The cultural and psychological background of the U.S. citizen spouse, including a substantial history of serious mental illness in his immediate family; and a life-long history of shame and loneliness due to his inability to come out to his friends and family
Medical confirmation of the debilitating physical symptoms suffered by the US citizen spouse including severe back pain, fatigue, and insomnia
A detailed discussion (substantiated by credible evidence) of the status of LGBT individuals in China and the repercussions this couple may suffer if they re-locate to China in order to be together
A detailed discussion (substantiated by credible evidence) of the lack of adequate mental health services in China and its potential impact on the US citizen spouse if he were to re-locate to China
A detailed breakdown of household expenses and debts, demonstrating the financial catastrophe that would result should the U.S. citizen spouse be unable to remain healthy and continue his professional work
The good moral character and rehabilitation of the applicant including the specific circumstances and motivation that led to the misrepresentation
As a result of our efforts, our client was approved for the I-601 waiver within 1 month of submission of the waiver by my office.  The applicant  was also subsequently approved for lawful permanent residence and now resides together with his spouse inside the U.S.