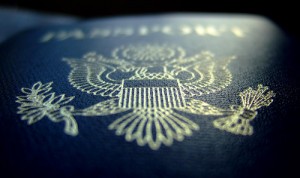 We received approval of a client's I-601 Application for Waiver of Grounds of Inadmissibility  just 4 months after it was prepared and filed by my office.  This was a particularly challenging case because the U.S. citizen husband was already residing in Ecuador with his wife and son for the past several years.
Our client was a native of Ecuador who used false immigration documents provided by others to enter the U.S over 14 years ago.   She remained in the United States illegally for over 10 years before departing voluntarily back to her home country of Ecuador with her U.S. citizen husband.  She required the I-601 Application of Waiver of Grounds of Inadmissibility due to her unlawful presence of over 1 year inside the United States, which made her subject to the 10 year unlawful presence bar under INA Section 212(a)(9)(B).  She was also subject to the fraud/misrepresentation ground of inadmissibility under INA Section 212(a)(6)(C)(i) due to the use of a false document to enter the United States.
An I-601 Application for Waiver of Grounds of Inadmissibility requires a showing that the applicant's U.S. citizen spouse or parent would suffer "extreme hardship" if the applicant is refused admission into the United States.  "Extreme hardship" has a special meaning under U.S. immigration law.  The factors considered relevant in determining extreme hardship include:
Health of the qualifying relative: ongoing or specialized treatment requirements for a physical or mental condition; availability and quality of such treatment in the foreign national's country, anticipated duration of the treatment; whether a condition is chronic or acute, or long or short-term.
Financial considerations: future employability; loss due to sale of home or business or termination of a professional practice; decline in standard of living; ability to recoup short-term losses; cost of extraordinary needs, such as special education or training for children; cost of caring for family members (i.e., elderly and infirm parents).
Education: loss of opportunity for higher education; lower quality or limited scope of education options; disruption of current program; requirement to be educated in a foreign language or culture with ensuing loss of time in grade; availability of special requirements, such as training programs or internships in specific fields.
Personal considerations: close relatives in the United States and/or the foreign national's country; separation from spouse/children; ages of involved parties; length of residence and community ties in the United States.
Special considerations: cultural, language, religious, and ethnic obstacles; valid fears of persecution, physical harm, or injury; social ostracism or stigma; access to social institutions or structures.
Any other information that explains how your personal circumstances may qualify as imposing extreme hardship on a qualifying U.S. citizen or lawful permanent resident relative.
Spouses must demonstrate that their relationship will suffer more than the normal hardship or financial inconvenience caused by family separation.
In support of her I-601 waiver application, I prepared a comprehensive legal brief going over how the facts and circumstances of her situation met the legal standards used to define "extreme hardship."  This brief was accompanied by supporting exhibits that provided proof of the statements made in the legal brief.  This case was particularly difficult given that the U.S. citizen husband was already living abroad in Ecuador with his wife.  Proving extreme hardship was thus challenging since the USCIS could argue that the couple living together outside the U.S. for several years shows that the U.S. citizen is not suffering any extreme hardship.
Factors in the favor of our client were the following:
Our client had no criminal record and was a law-abiding individual her entire life except for the immigration mistakes she made to enter and live illegally inside the U.S.
Her U.S. citizen husband was suffering from a variety of medical problems while residing in Ecuador.  We obtained medical records and a letter from his Ecuadorian physician providing a comprehensive diagnosis and recommending further testing and treatment in the United States
Her U.S. citizen husband had to pay privately for medical care in Ecuador while on a fixed Social Security income.  This was shown to cause financial hardship.  On the other hand, his medical care would be paid for by Medicare if he was able to return to the United States.
He could not return to the United States without his wife and young son, since he relied upon his wife to take care of him on a daily basis.
Our client was a devoted wife and mother (of their 5 year old son) who took care of her U.S. citizen husband regularly and helped him cope with his medical problems.
We submitted a psychological report which diagnosed our client's U.S. citizen husband with Clinical Anxiety Disorder.  We showed the interrelationship between psychological and physical disease, and presented evidence to show that his condition would worsen without the presence of his family together with him back in the United States.
As a result of the I-601 waiver approval, this family now lives back in the United States.  The U.S. citizen husband is able to receive the affordable medical care he requires to stay healthy through Medicare.